Urban7 representatives joined the inaugural G7 roundtable on Subnational Climate Actions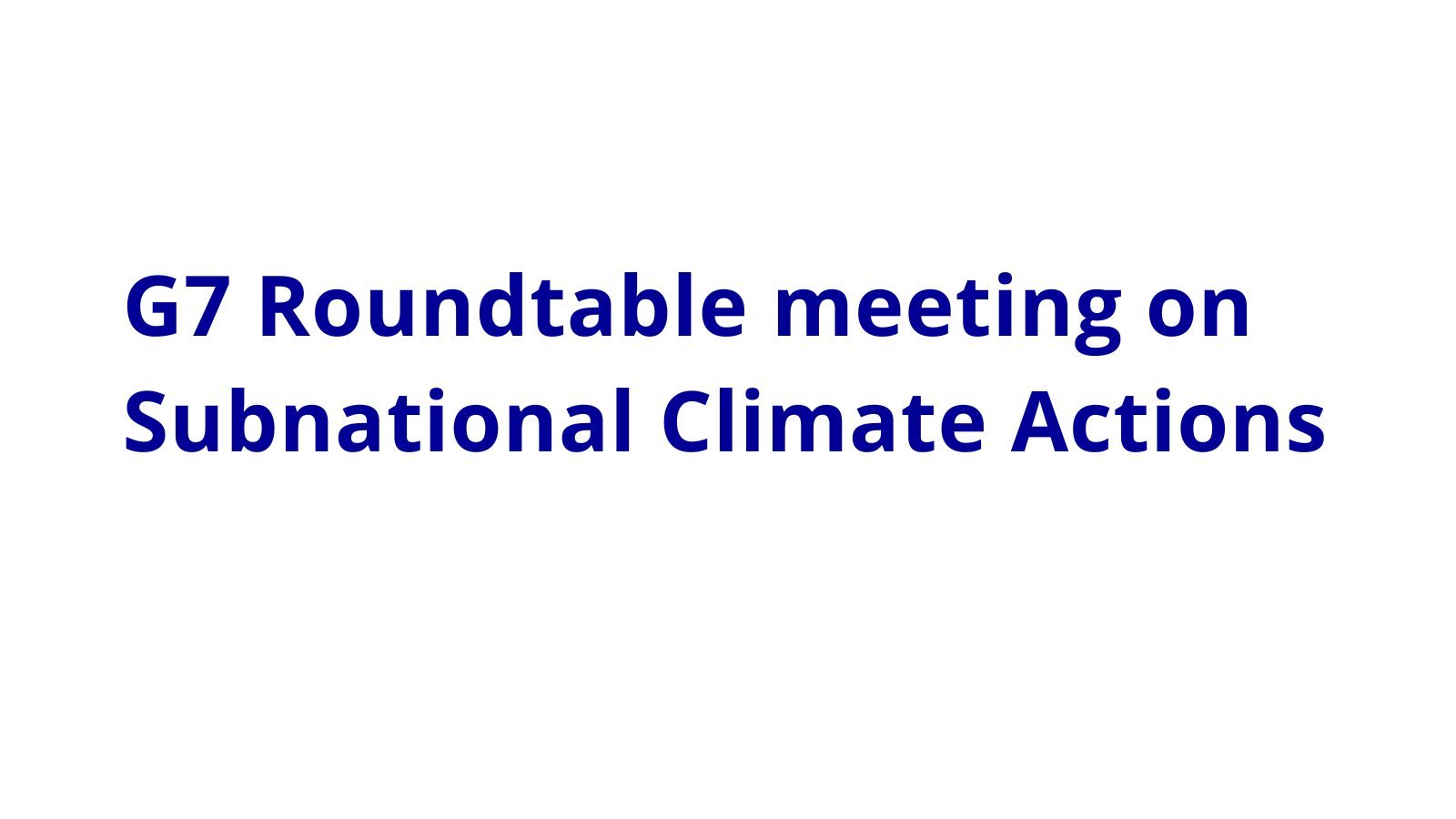 On 5–6 October 2023, representatives of the G7 governments met online for the G7 Roundtable meeting on Subnational Climate Actions. The roundtable was organised by the Japanese Ministry of the Environment in collaboration with the Ministry of Land, Infrastructure, Transport, and Tourism as well as ICLEI and the Urban7 (U7).

It was attended by representatives of national governments from G7 members as well as by delegates and representatives of subnational governments and/or other partners, including the Urban7 group.
Focusing on the vital role that national governments play in assisting and expanding subnational climate actions, the roundtable aimed to enhance mutual learning and policy improvement in the G7 countries. For that, participants were sharing information about policies and programs at the national level – including jointly implemented with the local and regional institutions and other partners – in promoting subnational climate actions in their respective countries (domestic policies and programs) and outside of G7 member countries (international cooperative programs). They also explored opportunities for international cooperative actions among G7 members including facilitating city-to-city collaboration.
Nominated by the U7 and among the speakers of the roundtable were Mayors Marvin Rees (Bristol, UK), Arve Minna (Turku, Finland), Hayato Shimizu (Saitama, Japan), and Thomas Kufen (Essen, Germany), as well as Lina Garcia, Director of International Affairs of the US Conference of Mayors. Wolfgang Teubner, Regional Director of ICLEI Europe and in this role also representing the U7 Secretariat, moderated the session on the enhancement of national support policies and programmes.
The G7 Roundtable on Subnational Climate Actions was established at the G7 Climate, Energy and Environment Ministers' Meeting in Sapporo under the Japanese G7 Presidency.